Fireplace Services: Cleaning, Maintenance, and More
J.C. Fireplaces services fireplaces for home and business owners in Quakertown, as well as Bucks, Montgomery, Lehigh and Northampton Counties in Pennsylvania. We offer competitive rates for our service calls and fireplace cleanings: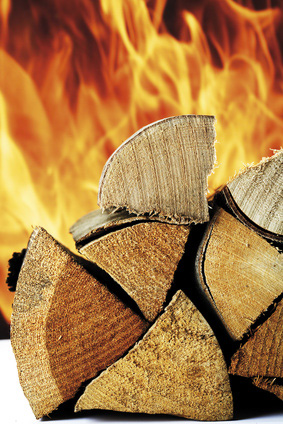 First service call: $120 for 1st hour
$85 each additional hour
Fireplace cleaning maintenance visit: $170.00
*An additional trip charge of $30.00 will be added if you are outside our 30 miles radius.
Our prices are subject to change without prior notice and the cost of parts is not included.
Warranties
Our warranty information applies to all services and parts we provide for our customers. For new and replacement parts, these are covered by the manufacturer's warranty policy. Labor and service calls are not covered by warranty.
Vacuuming
J.C. Fireplaces vacuums logs and underneath the burner to clean out soot, ash, and other debris. This reduces the risk of fires burning too quickly or releasing potentially harmful gases while the fireplace is in use. A clean fireplace also looks more attractive and helps the unit operate more efficiently. For professional vacuuming done correctly the first time, give us a call!
Replacing Embers
The look of embers, (the glowing coals left behind when natural wood fires burn logs that fall apart), can be created for gas fireplaces as well. If your fireplace needs ember replacement, J.C. Fireplaces will remove the old embers (real or synthetic) and refill it with new ember products.
Blowing Out & Restarting Your Pilot Light & Burner
If your pilot light or burner has gone out or a malfunctioned, we will blow out and restart your pilot light and burner as needed. We locate the gas valve, pushing the button in while rotating it to line up with the pilot position; then press the igniter button until it lights. We then toggle the burner on. During the service call, we make sure both components stay lit safely and are working as they should.
Cleaning Glass
If your fireplace has glass panels, J.C. Fireplaces will clean them for you. We quickly and easily remove soot, ash, dust, and dirt so your fireplace glass looks sparkling clean again. This easy service can be completed in under an hour for most units.
Millivolt Readings
We also provide millivolt readings for several types of gas fireplace units. We check the thermostat, to insure it is the proper type for the unit with appropriate wire sizes. Next, we take a reading for the MV to determine if the entire millivolt system or a component needs to be replaced, or if the reading is at the proper level. Our technicians check for thermopile output, system resistance, and automatic pilot valve dropout. For protection from harmful gas emission and optimization of safety features, this simple service is a recommended regularly. Ask the J.C. Fireplaces' staff for more details.
Troubleshooting & Repairs
Is your gas fireplace hard to light? Does the fire go out after just a little while? At J.C. Fireplaces, our technicians are equipped to service your fireplace repair needs. Our troubleshooting is extensive and thorough. Whether you need a fall checkup, diagnosis and repair, or just want bring your fireplace back to its original look and performance, we have experience and qualifications that you can rely on.
ΔTop of Page